Just got back from a short break in Budapest. Had a great time: floated about in an outdoor thermal pool, ice-skated under a full moon, thrashed Helen at brainball, and walked, trammed, and touristed around in the freezing cold.
Freakiest moment came after a couple of neck-swiveling double-takes when I spotted one of my fonts used in the logo for a restaurant. Totally unexpected.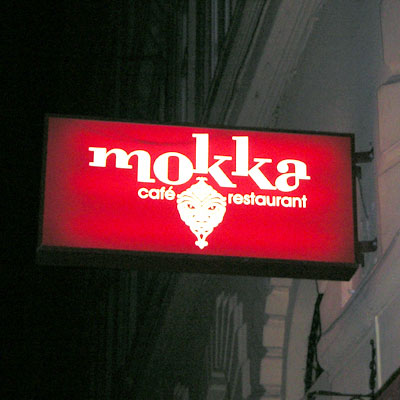 ]
I'd designed that font (Bodoni Mutant) on the second-year of my degree sometime in 1992, and apart from releasing it on the internet a few years ago, it was way towards the back of my mind. Anyway, I found it somehow uplifting to see it out-there and being used.